Takeaway food seafood rare aluminum foil bead cotton insulation package
SINCEYOUNG

CHINA

15 days

150000 pieces per day
Food grade aluminum foil insulation bag, for your refrigeration and insulation, worry-free escort, insulation bag with environmentally friendly aluminum film + pearl cotton, easy to use, safe and secure, welcome to customize
T/TL/CpaypalWest Union
Sinceyoung professional custom aluminum foil pearl cotton preservation package
Product Information
| | | |
| --- | --- | --- |
| 1 | Product name | Takeaway food seafood rare aluminum foil bead cotton insulation package |
| 2 | Material | Aluminum foil pearl cotton |
| 3 | Size | 20*20cm/ 20*25cm/ 25*30cm/ 30*30cm/ 30*35cm/ 30*40cm/ 35*40cm/ 40*40cm/ 40*45cm/ 40*50cm/ 50*50cm/ customized |
| 4 | Feature | Insulation |
| 5 | Bag style | Customizable logo |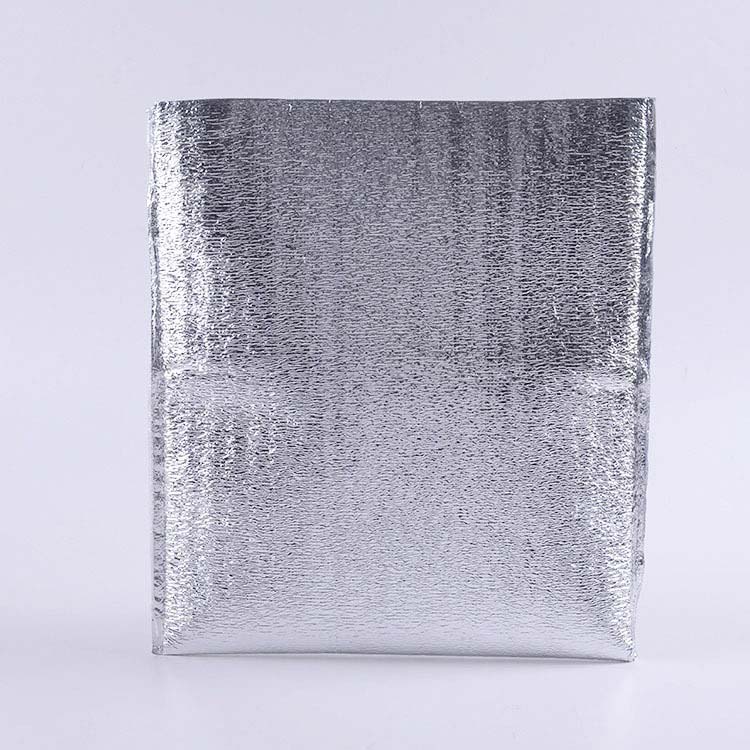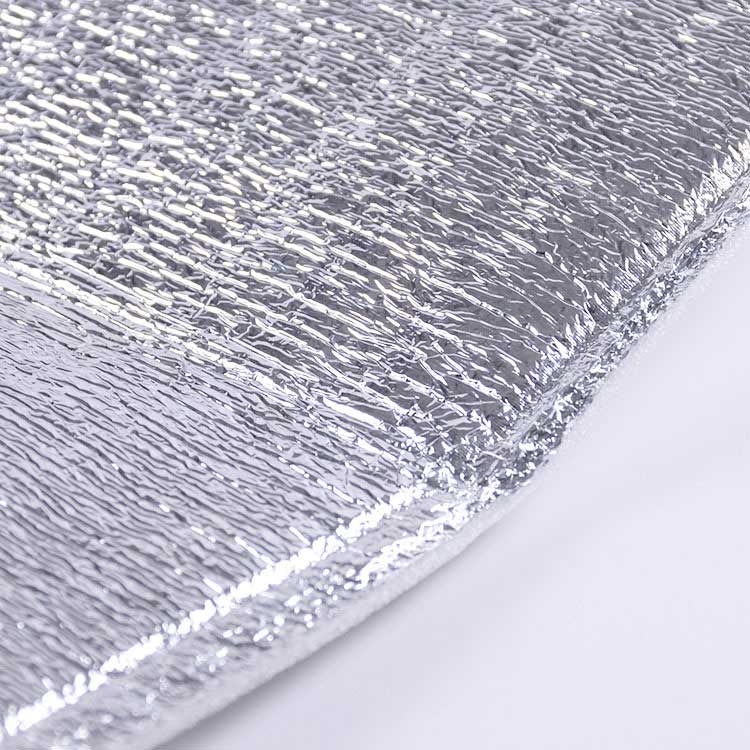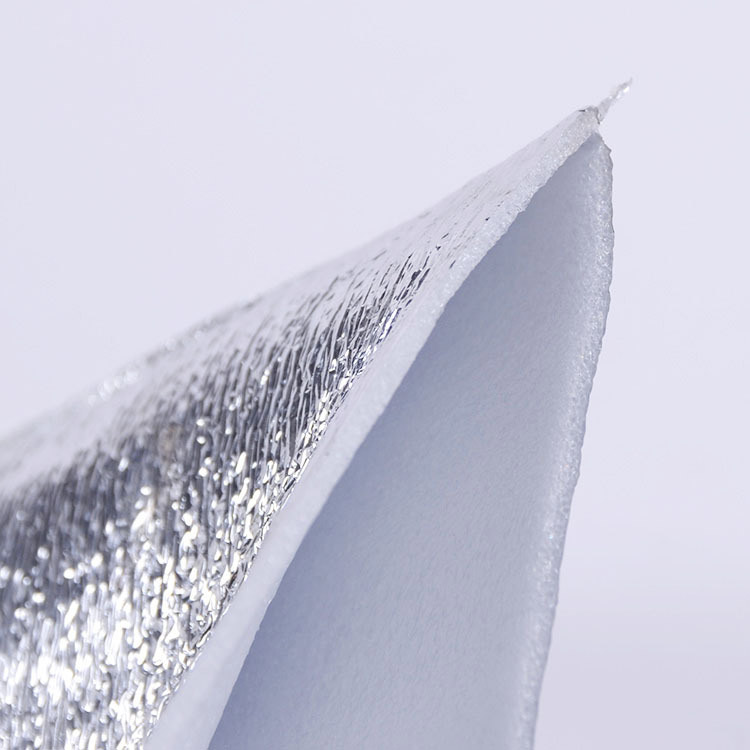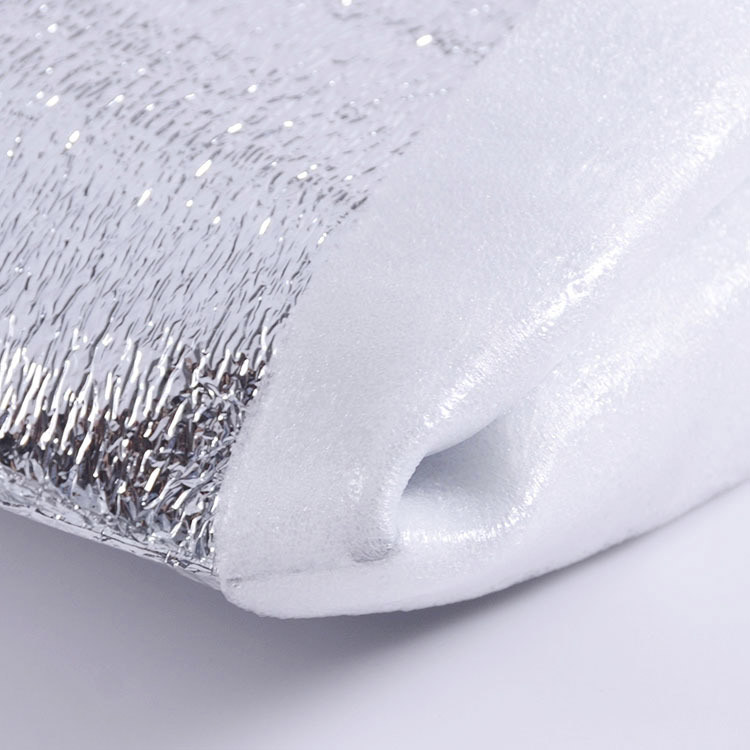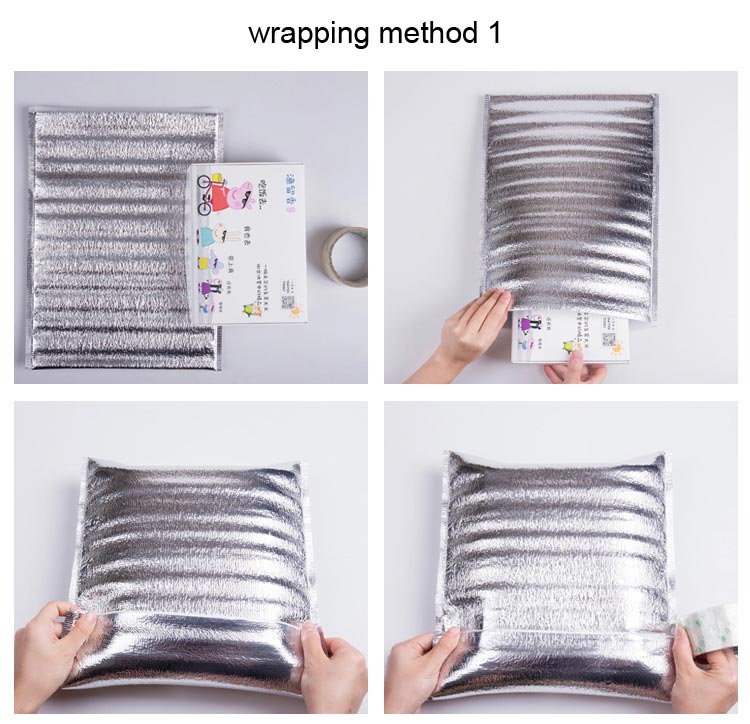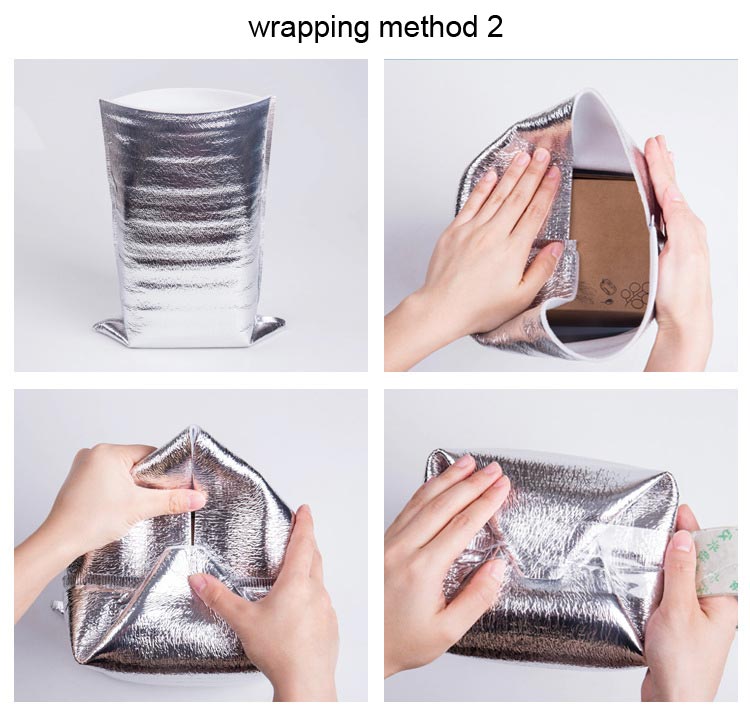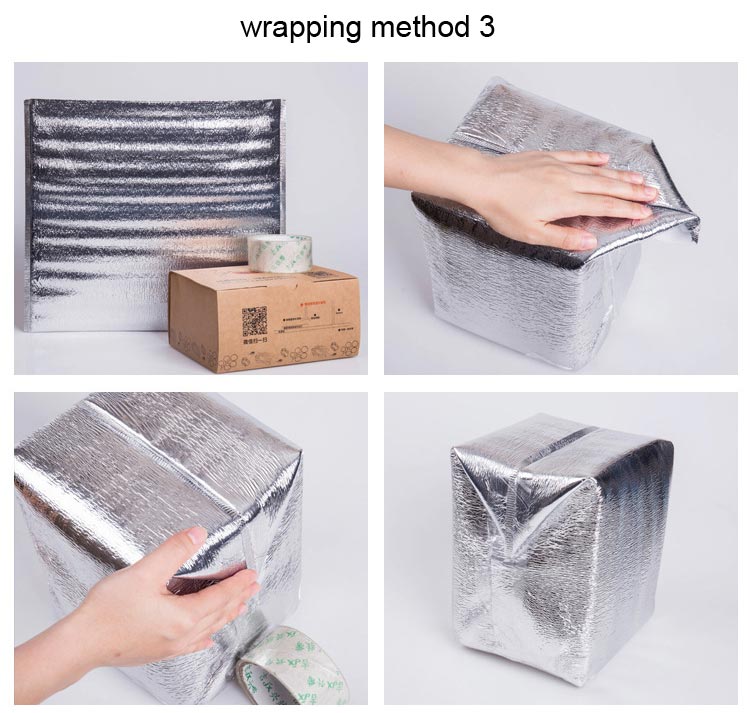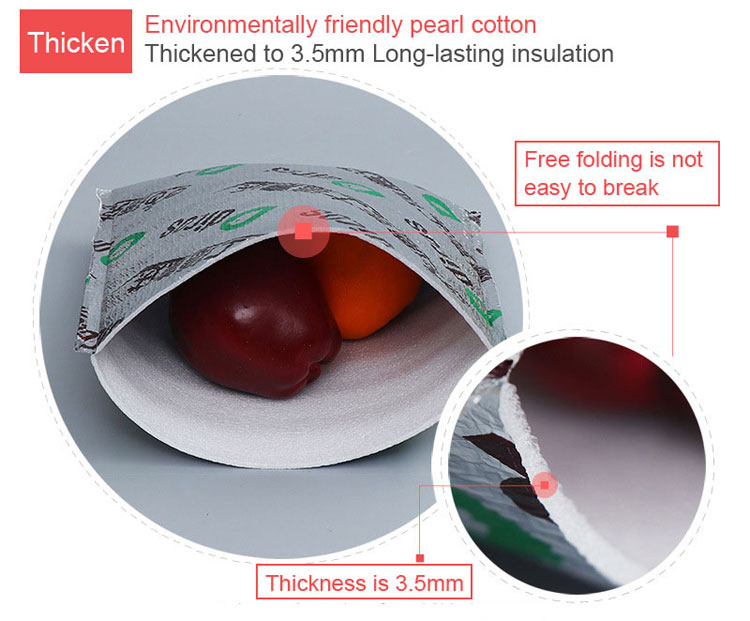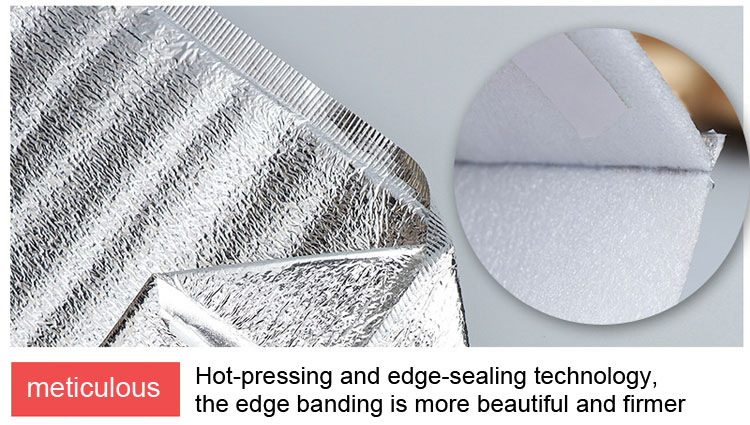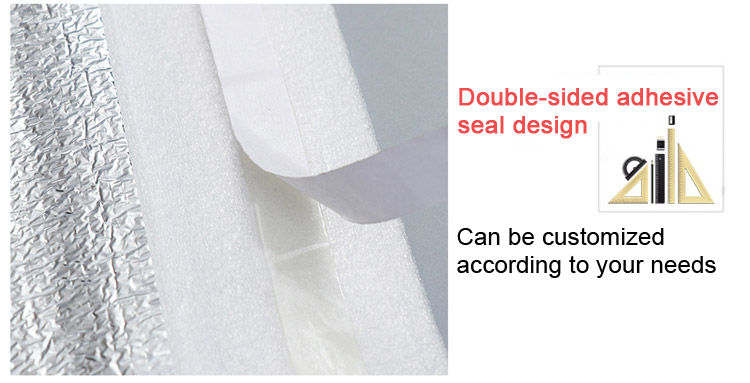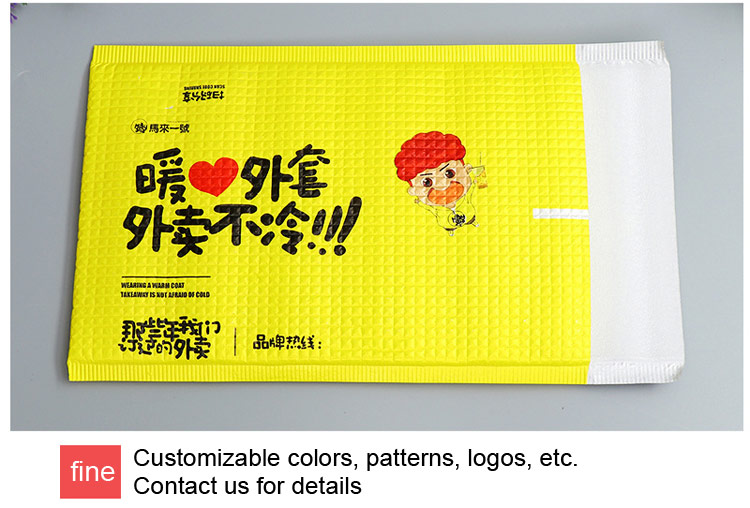 Product Usage
Working lunch,Cold drink refrigerated,Parent-child dinner,Food preservation,Seafood cold,Takeaway insulation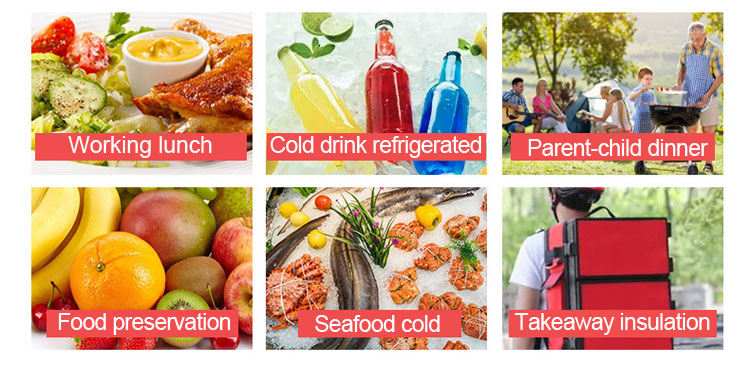 Insulation bag is a kind of high heat insulation, constant temperature package (with warm winter and cool summer effect), more cold preservation, heat preservation, preservation, made of excellent materials, easy to carry, suitable for driving, holiday outing, family picnic, product The inner layer is a pearl cotton-covered aluminum film reflective insulation layer, which provides good thermal insulation capacity. From then on, you can carry iced drinks, cold drinks, etc. in the car and outdoors, no longer have to endure the warm drinks!
The shape of the heat preservation bag is fashionable and beautiful, the style is novel, the bag is easy to clean, can be folded and stored conveniently. This product also has a heat preservation effect, and is also suitable for winter insulation. It is a good life, travel and leisure.
Insulation bag advantages:
1. Save a lot of plastic bags;
2, clean and hygienic, the insulation bag itself is separated by water and oil, and the wrinkle resistance is good;
3, good insulation capacity, when the out of the food out, it is still steaming, from the color and taste of the food can reach the ideal state. In this way, the working problem of office workers can be solved, and the chance of going out for a picnic can be increased a lot;
4, the insulation bag itself is low in price, but can be used many times, the general market can be purchased;
5, can be used for restaurant take-out, can also print personalized slogans on the take-out. Insulation bags are available in large and medium sizes. Insulation bags are designed for motorcycles, bicycles, and car transport. Sports backpacks, school bags, special page gifts, and product packaging bags, and casual shopping bags are designed for the design of insulated bags. Can bring affordable services to people's lives.
The insulation bag has a universal holding time of more than 6 hours. The capacity is better than the traditional ordinary iron insulation box and plastic box. It is convenient to use, clean and hygienic.
FAQ
Q: How to make the order?
1. Inquiry: Pls give us the below details: Material, Size/Thickness, Printing designs, Qty, etc.
2. Quotation: We will give the price within one day.
3. Sample: We can design your logo for free.After all details confirmed,the sample will be finished in 2 weeks when sample fee well received.
4. Make order: When sample approved, confirm PI to place the order. Make 30% deposit by T/T or Open L/C at sight after your received our PI.
5. Delivery: When production finished, we will inspect the bags before delivery, then arrange the shipment with our forwarder.
6. Balance payment: All copies of Shipping documents send to you for balance payment, After balance payment done, Original Shipping Documents send to your via express, Client received the goods upon the original shipping documents.
Q: What's the MOQ?
The order quantity of each type of product is different. please send us an inquiry in advance.
Q: What's your payment term?
1) T/T.
2) Paypal.
3) L/C.
4) West Union.
Q: Can we ask for custom made bags with private logo printed?
Yes, most of our products are custom made according to our clients' request.
Q:  How to get a sample bag from our company?
After our price offer confirmed, you can ask for a free sample bag purposed to quality valuation. If this sample bags needs to make the printing cylinder, then we will request you to pay the printing cost and mould cost, as usual, this charge will be USD50 in total, including the shipping cost.
If any questions, pls do not hesitate to contact us!
High-quality aluminum foil can better insulation, waterproof and easy to clean, anti-radiation, and performance with pearl cotton