Which is more environmentally friendly, kraft paper bags or plastic bags, and why?
In the face of the current serious environmental pollution, the use of environmentally friendly paper bags is a sustainable packaging solution that can bring protection to the surrounding environment. It can be seen that most developed countries have policies to use environmentally friendly paper bags instead of printed plastic bags, plastic bags, cloth bags, this is not a coincidence, but for the following practical reasons: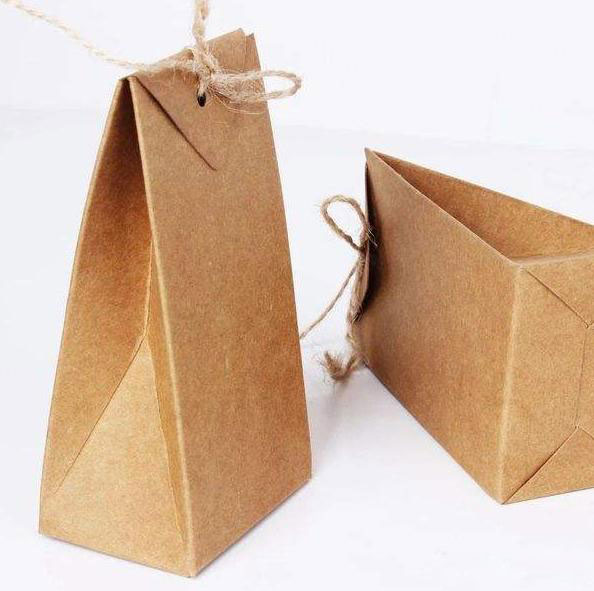 1. Because it is made of recycled paper, it is easily decomposed in the environment, plus it can be reused many times, so it will not discharge harmful substances into the natural environment, which is very important to protect the green environment and clean.
2. The use of environmentally friendly paper bags and multiple recycling help reduce the demand for paper, thus protecting the natural forest well, preventing large-scale deforestation, and bringing many unpredictable consequences to nature and humans.
3. Compared with plastic bags, the high production cost of plastic bags helps to reduce carbon dioxide emissions, reduce solid waste, reduce wastewater and improve water quality, and help protect the natural environment, but avoid environmental pollution.
For business
Environmentally friendly kraft paper bags are not only of great significance to protect the natural environment, but also play a great role in enterprises and users, such as:
It has many good properties such as toughness and bearing capacity, which is helpful for the preservation of goods
As a communication and marketing tool, it can bring high efficiency and impress customers. Beautiful eco-friendly paper bag printing templates, suitable for a variety of needs, forms, creative and luxurious designs, impress customers and help improve the ability to promote a good product brand.
Because this is recycled paper and can be used multiple times, it can help businesses save on investment costs in printing and packaging.