Why choose a non-woven insulation bag
Insulation bag, insulation bag, ice bag, ice bag is a kind of bag with high heat insulation and constant temperature effect (with the function of warming in winter and cool in summer). It is made of high-quality materials and is easy to carry. It is suitable for driving and traveling. For holiday outings and family picnics, the inner layer of the product is pearl cotton covered with aluminum foil reflective heat insulation layer, which provides good thermal insulation effect. From then on, you can carry cold drinks, cold drinks, etc. in the car and outdoors without having to endure the heat Drink!/p>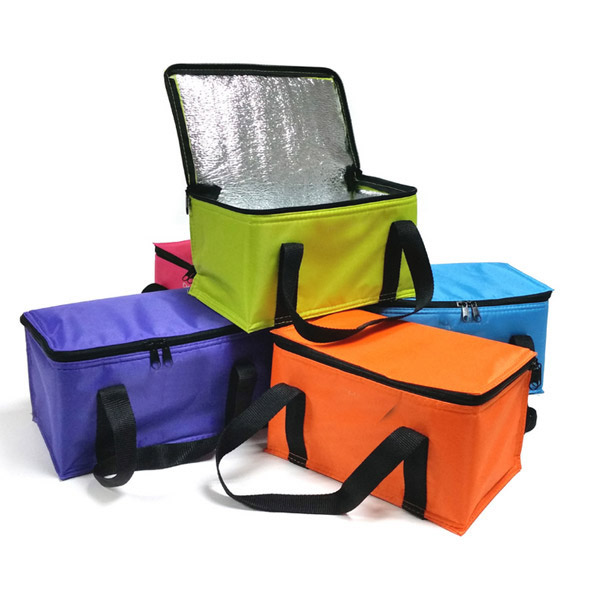 The cool appearance of the ice pack is fashionable and fashionable, the bag is easy to clean, it can be folded, and it is convenient to store. This product also has the function of heat insulation, and is also suitable for winter heat insulation. It is an essential product for life, travel and leisure.
Advantages of insulation bag: 1. Save a lot of plastic bags and support environmental protection; 2. Clean and hygienic, the insulation bag itself is waterproof and oil-proof, all materials are environmentally friendly materials, and the abrasion resistance and wrinkle resistance are super strong; 3. The insulation effect is good, and the food is out When it is taken out, it is still steaming, and the ideal effect can be achieved from the color and taste of the meal. In this way, the working and eating problem of the office worker can be easily solved, and the chance of going out for a picnic can be increased a lot. Fourth, the thermal insulation bag itself is low in price and can be used multiple times. It can be purchased in the general market. Personalized slogans can also be printed on takeaways to increase awareness. Insulation bags include large and medium insulation bags specially designed for motorcycles, bicycles, and automobiles. There are also sports backpacks, school bags, professional gifts and product packaging bags, and leisure shopping bags as insulation bags. The development of professional direction can increasingly bring the most affordable services to people's lives.
Insulation bag effect: Insulation bags generally have a heat preservation time of more than 6 hours, which is better than the traditional ordinary tin insulation box and plastic box. It is very convenient to use, clean and hygienic.