Manufacturers custom quality storage bag non-woven snap closure sealing shoe cover packaging
SINCEYOUNG

CHINA

15 days

100000 pieces per day
Lightweight and high quality non-woven bag dustproof storage bag, custom-made non-woven bag with snap-on closure, travel carrying non-woven shoe bag, reusable non-woven bag, welcome to customize
T/TL/CpaypalWest Union
Professional custom non-woven flat mouth snap bag light non-woven material
Product Information
| | | |
| --- | --- | --- |
| 1 | Product name | Flat mouth non-woven button snap dustproof storage bag |
| 2 | Material | non woven 22gsm,32gsm |
| 3 | Size | custom made |
| 4 | colour | Customized according to your needs |
| 5 | feature | Snap button |
| 5 | MOQ | 2000PCS |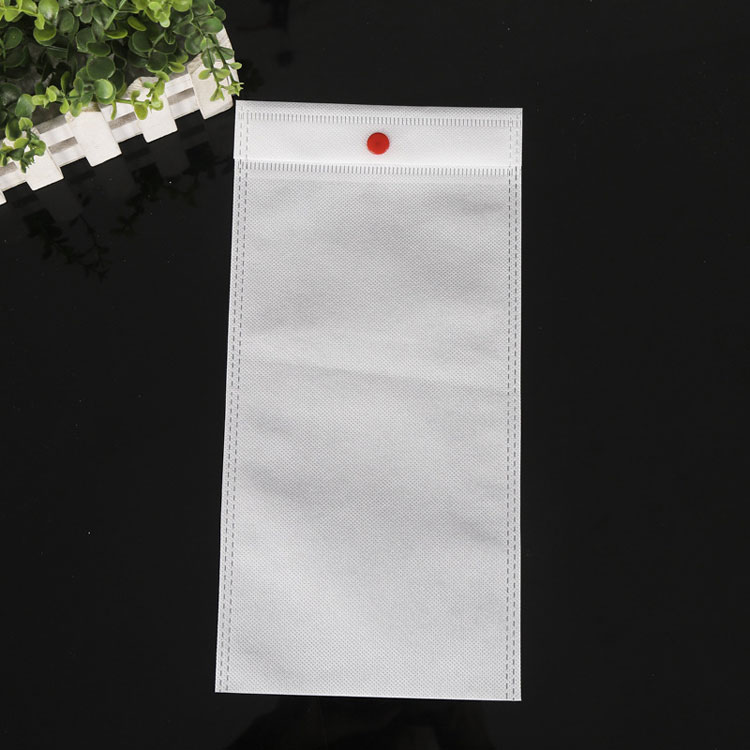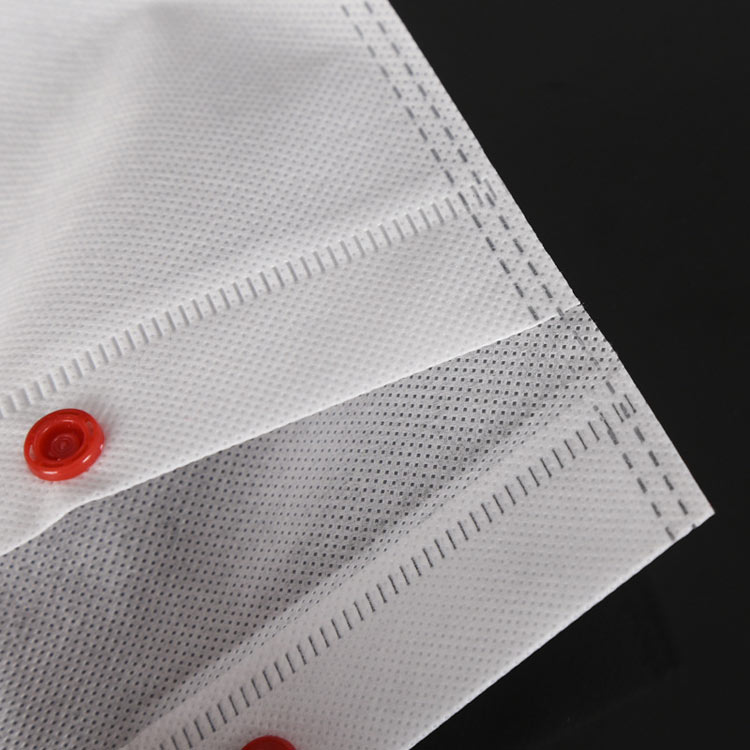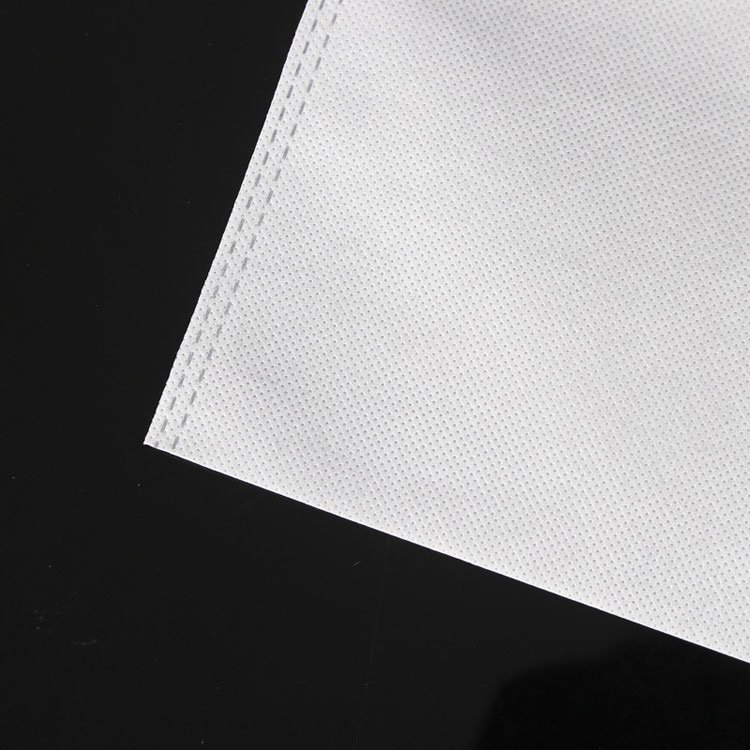 product description
The main material of non-woven bags is non-woven. The nonwoven fabric is a nonwoven fabric which utilizes high polymer chips, short fibers or filaments to form new fibrous products with a soft, breathable and planar structure formed by various web forming methods and consolidation techniques.
Non-woven bags (also known as non-woven bags) is a green product, tough and durable, handsome in appearance, good ventilation, can be reused, can be washed, silk print ads, marks, long period of use, suitable for any company, any Industry as advertising, gifts for use. Consumers in the shopping at the same time get a beautiful non-woven bags, and businesses have also been invisible advertising, the best of both worlds, which makes nonwovens in the market more and more popular. Products are non-woven as raw materials, it is a new generation of environmentally friendly materials, with moisture, breathable, flexible, light, non-combustion, easy to break down, non-toxic non-irritating, rich colors, low prices, recyclable and so on. The material is placed in the outdoor 90 days can be natural decomposition, placed in the indoor life of up to 5 years, when burning non-toxic, tasteless, and without any legacy material, which does not pollute the environment, internationally recognized as the protection of the Earth's eco-friendly products.
A variety of styles
Flat mouth
Beam section
T type
Flat mouth three-dimensional section
Vertical section
Cross section
Folding section
Reinforcement section
Lots of colors to choose from Which color can be used to contact us, the color can be selected
Wathet
Natural color
Royal Blue
Violet
Dull red
Big red
Rose red
Pink
Orange red
yellow
Fruit green
Grass green
Dark green
Blackish green
white
Beige
brown
Coffee
gray
black
Process Descriptio Offer the default does not include fork, buckle, and so on; if demand please contact us!
Hot pressingTo

ultrasonic hot forming, load 3-5 kg

Advantages: fashionable and beautiful

Disadvantages: load is limited, carry bag range can not be too large

Sewing

Using traditional hand sewing, load 6-10 kg

Advantages: slightly stronger load, strong firmness

Disadvantages: manual processing, inevitably missed needle, straight line is not straight

Interrupted

Carry a hand and deduction at the intersection of large butterfly fork (all bags can be) after the fork can be reinforced after weighing about 15 kg.

Child buckle

Beautiful and generous, to protect things not easy to fall out
Printing art
Monochrome silk screen
Multi-color machine India
Thermal printing
Film color printing
Monochrome silk screen: water-based ink, good environmental protection, thick ink, color uniform, longer duration, higher cost, for small batch production.
Multi-color machine India: water-based ink, good environmental protection, ink in general, color is thin, shorter duration, low cost, for mass production.
Monochrome silk screen: water-based ink, good environmental protection, thick ink, color uniform, longer duration, higher cost, for small batch production.
Thermal printing: printing patterns have a sense of hierarchy, for a small area of color printing, long duration, high cost, for mass production.
Film color printing: printing fine, for a large area of color image printing, long duration, high cost, for mass production.
FAQ
Q: How to make the order?
1. Inquiry: Pls give us the below details: Material, Size/Thickness, Printing designs, Qty, etc.
2. Quotation: We will give the price within one day.
3. Sample: We can design your logo for free.After all details confirmed,the sample will be finished in 2 weeks when sample fee well received.
4. Make order: When sample approved, confirm PI to place the order. Make 30% deposit by T/T or Open L/C at sight after your received our PI.
5. Delivery: When production finished, we will inspect the bags before delivery, then arrange the shipment with our forwarder.
6. Balance payment: All copies of Shipping documents send to you for balance payment, After balance payment done, Original Shipping Documents send to your via express, Client received the goods upon the original shipping documents.
Q: What's the MOQ?
The order quantity of each type of product is different. please send us an inquiry in advance.
Q: What's your payment term?
1) T/T.
2) Paypal.
3) L/C.
4) West Union.
Q: Can we ask for custom made bags with private logo printed?
Yes, most of our products are custom made according to our clients' request.
Q:  How to get a sample bag from our company?
After our price offer confirmed, you can ask for a free sample bag purposed to quality valuation. If this sample bags needs to make the printing cylinder, then we will request you to pay the printing cost and mould cost, as usual, this charge will be USD50 in total, including the shipping cost.
If any questions, pls do not hesitate to contact us!
The low-cost non-woven dust-proof shoe bag made of new high-quality non-woven fabrics is loved by customers.