The reason why pvc bags are commonly used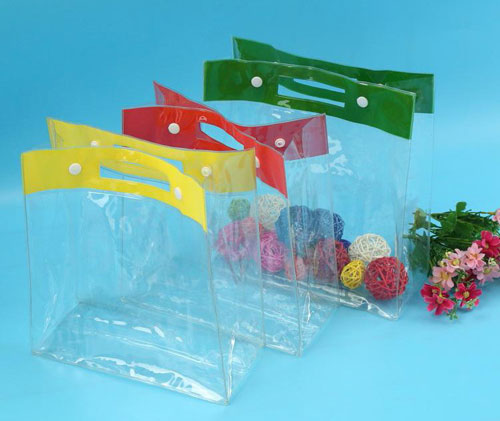 The reason why PVC has these two major advantages is mainly its consumption process. The consumption process of PVC bags is not complicated. The ordinary consumption line is usually composed of rolling machine, printing machine, back coating machine and cutting machine, mainly through the direct motion stirring of the rolling machine, the roller rotation and the high temperature rolling consumption. A film having a very thin thickness is printed at the same time and printed on the front side of the film by a printing machine, and a back coat is attached to the reverse side of the film through a back coater.
This layer of back coating seems to be a small step, but it is absolutely important and indispensable. It is an important guarantee for the excellent performance of PVC bags.
The back coating is composed of special materials and is a high-energy affinity agent. It is precisely because of this layer of back coating that the PVC film is tightly blended with the MDF or other sheets to maintain the long-term non-opening. The biggest problem with ordinary veneers is that they cannot handle the problem of the film.
The PVC packaging bag is made of high-grade matte PVC data. It is beautiful and durable, it is easy to use, soft to the touch, and affordable. It is made of high quality and high transparent PVC. It has special anti-static accessories, the bag is not sticky, it is convenient to use, and the workmanship is precise. The corners are free of burrs, do not hurt the hands, the zipper is smooth and has a long life, and the sealing is tightly pressed and not easily broken. It is the best choice for all kinds of underwear, socks, document materials, cosmetics, home goods, home textiles and other promotional packaging.
For more information about pvc bag, please pay attention to sinceyoung, if you have any comments on our information, welcome feedback