Canvas bag and cotton canvas bag customization
Most of the canvas bags are white, plain white, beige, black, etc. We all have the color cards attached, they are all ordinary, like some printed canvas, and the washed denim canvas we are talking about today, most of our advertising stores have not accepted or seen.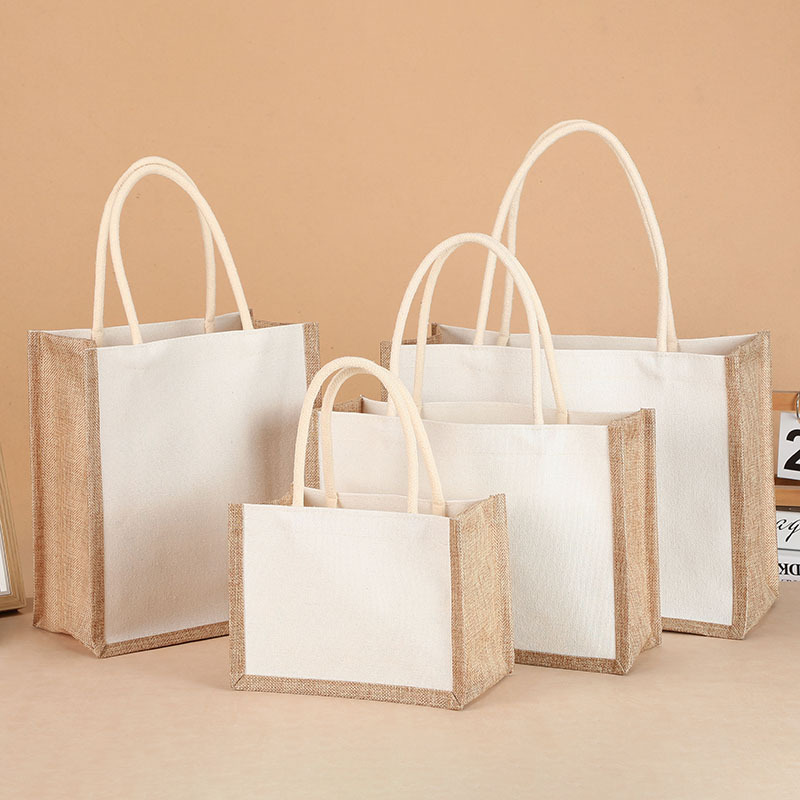 Printed canvas is not suitable for customized advertising due to its many colors and miscellaneous colors, so we will not talk about it here. Because the color is like denim, it has been washed with water, so we call it denim canvas, which does not fade. The blue color can satisfy people of different classes. Because of the neat surface, it is very effective to print some high-end gift handbags. This kind of fabric is denser, stronger and more practical than ordinary canvas. It's just that the cost will increase a little. With the improvement of durability, it will be lower, more practical and higher-grade than the white cloth on average.
The advertising customization method on the surface is mainly based on silk screen printing and heat transfer, and the cost is different. Silk screen printing is suitable for single-color or two-color printing, with low cost and fast delivery, but it is not suitable for printing color patterns, but in practical applications, silk screen printing Color patterns can also be printed, but the cost of processing on canvas will be higher, mainly due to the extension of the construction period, and it needs to be overprinted more than 5 to 6 times. If double-sided printing, the number of times will be doubled.
Furthermore, we focus on heat transfer, which is divided into digital and printing. Digital is mainly printer printing, mainly dye-sublimation printers or UV printers. Dye-sublimation printing still needs to use transfer printing to print the pattern on the cloth, while UV printing directly prints the pattern on the cloth. Then neither of these two digital printing methods can make color pictures on this denim canvas, because the cloth is not white, and both methods are suitable for white or light-colored fabrics. The heat transfer film printed by the gravure machine can be ironed on any color fabric, with strong applicability and rich color expression, but it requires a printing fee, which needs to be averaged to each bag. Then you need to choose what printing advertising method you need according to your own needs.
Regarding the straps, in addition to using natural fabrics, some bags can also use webbing like the one in the picture above. The nylon webbing is more luminous, feels finer, and is better to use. There are many types, and there are many colors that will not be described one by one. If you like it, you can consult us.