What are the classifications of baked toast bags?
Baked toast bag is a kind of packaging design. In order to facilitate preservation and storage in life, product packaging bags are produced. Food packaging bags refer to film containers that are directly in contact with food and used to hold and protect food. The English name is: Food Packaging Pouch. Food packaging bags should be produced using food-grade plastic film, generally two-layer or more composite packaging bags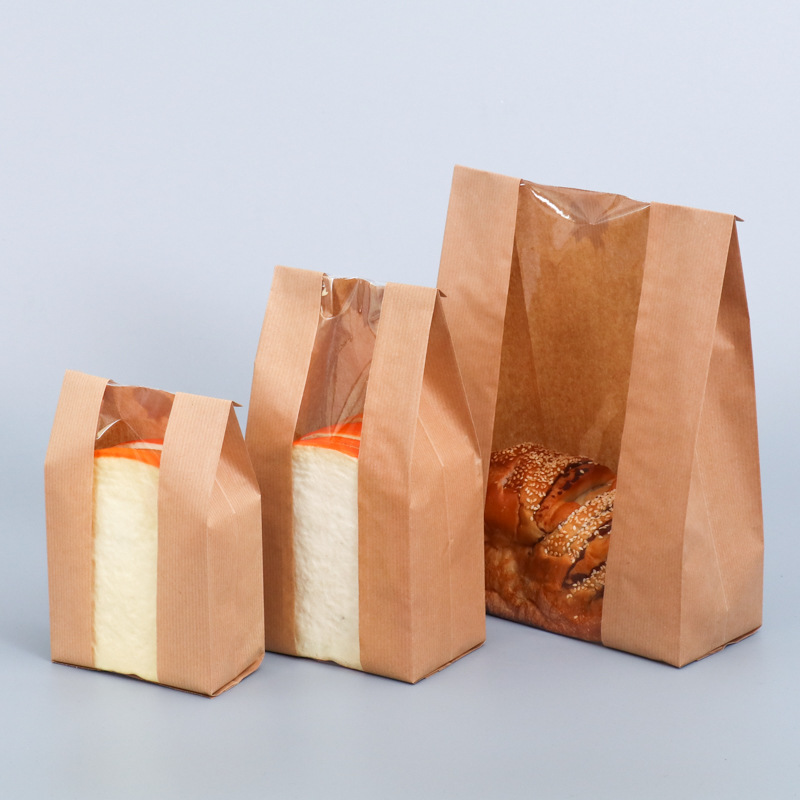 The information that should be marked on the food packaging bag should meet the requirements of the GB21660-2008 standard. There are many ways to classify food packaging. For example, it can be divided into: moisture-proof packaging, waterproof packaging, mildew-proof packaging, fresh-keeping packaging, quick-frozen packaging, breathable packaging, microwave sterilization packaging, aseptic packaging, inflatable packaging, vacuum packaging, deoxygenated packaging, blister packaging, skin packaging, Stretch packaging, retort bag packaging, etc.
Food packaging bags can be divided into general food packaging bags, vacuum food packaging bags, inflatable food packaging bags, poached food packaging bags, retort food packaging bags, and functional food packaging bags according to their scope of application. According to the bag type classification, it can be divided into: three-side seal, four-side seal, back seal/middle seal, eight-side seal, self-supporting bag/standing bag, zipper bag/self-sealing bag, self-supporting zipper bag, spout bag, special-shaped bag.