How many grams of kraft paper is needed for a cosmetic kraft paper bag?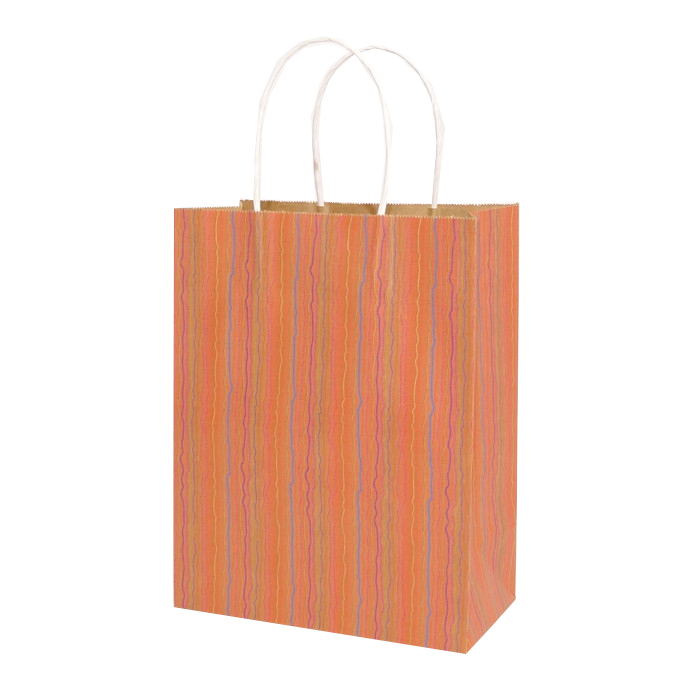 Nowadays, cosmetics has become an indispensable part of women's life. Beauty is a woman's nature. As early as the primitive period, humans began to decorate themselves with something special to make themselves more beautiful. Archaeologists have found beautiful beadings made of pebbles, shells or animal teeth on the ruins of primitive humans for decoration; traces of beauty makeup have been found on cave paintings. So what do you think about buying cosmetics? What do you think of the giftable kraft paper bags? Here is a kraft paper bag manufacturer to introduce the production process.
1. How many grams of kraft paper are used in cosmetics kraft paper bags?
Generally speaking, general cosmetics are not very heavy. Even the weight of cosmetics including suits is limited. Therefore, the paper industry usually recommends 150-200 g kraft paper for general cosmetic kraft paper bags; Lightweight 100-150 g kraft paper is also available.
Second, how to choose a kraft paper bag for different consumer positioning cosmetics
1. Generally, the natural kraft paper is more suitable for the consumer group based on the ancient and Hanfang beauty, because the almost quaint color of the natural kraft paper gives a retro feeling, the same as the positioning of the cosmetics, the several kraft papers are cosmetics. Kraft paper bags are ideal for paper;
(1) Refined kraft paper for handbags 100g Yellow Long-term stock.
(2) 120 grams of kraft paper for environmentally friendly portable paper bags.
(3) 120 grams of double-sided yellow kraft paper (100% environmentally friendly recycling) supply price concessions.
2. The beauty and beauty cosmetics with high-tech theme are more suitable for making kraft paper bags with white kraft paper. White gives people a clean and brisk feeling, which is more suitable for young people's positioning. The following white kraft papers are ideal choices;
(1) US GP white kraft paper.
(2) 120 g of coated white kraft paper.
(3) 70-150 grams of FSC white kraft paper.
For more information about kraft paper bag, please pay attention to sinceyoung, if you have any comments on our information, welcome feedback