Is the gift paper bag suitable for the cold ironing process?
I believe everyone is familiar with paper bag printing, but how much do you know about the printing process used in paper bag printing? So today Xiaobian will come with everyone to understand one of the printing processes - cold ironing process.
Cold stamping does not require much temperature compared to conventional stamping, which in turn reduces the cost of printing. Since the cold stamping process does not require the use of anodized aluminum as the transfer sheet during the printing process of the gift wrapper bag, the mold cost can be saved, and the electro-aluminum is not required, and the environmental protection is also very advantageous.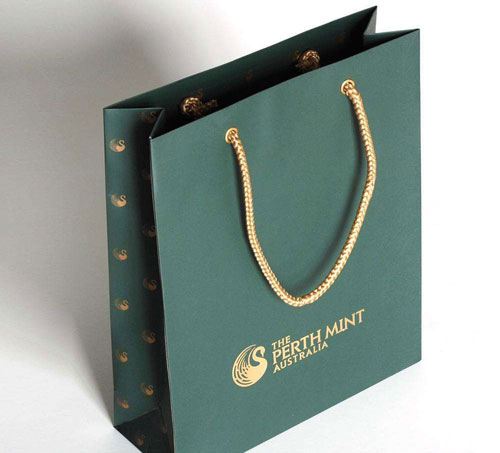 Due to its high precision, the color reproduction degree of the hot stamping in the printing of the gift paper bag is very high. Printing, in the final analysis, is the restoration of color, and for manufacturers, more realistic repairs are more popular. The color reduction of gift paper bags is not only related to the accuracy of the design draft, but also related to printing technology. Because the cold-hot technology catches up with the four-color printing in terms of expressiveness, it is printed very well regardless of the tiny lines, dots, or hollow patterns.
Gift wrapping paper bags with cold-hot technology for a larger print area. Due to the limitations of the mold, the hot stamping technique in the gift wrapper can only be applied to small patterns like LOGO, and the width of the cold stamping foil can be compared to that of the printing press, so it has a wider printing width.
Gift wrapping paper bags can be made from cold stamping technology to make more materials. We all know that hot stamping is temperature dependent, so some materials that are easily deformed at high temperatures cannot use this printing technique. But the emergence of cold stamping technology has filled this gap.
For more information about paper bag, please pay attention to sinceyoung, if you have any comments on our information, welcome feedback