How to improve the gloss of the paper bag during the printing process.
The hand-held paper bag was originally introduced to the market as a simple packaging container, and today the portable paper bag has become one of the brand promotion channels. Therefore, when printing a paper bag, of course, the better the quality of the paper bag, the higher the customer's attention. How to improve the gloss of the paper bag during the printing process?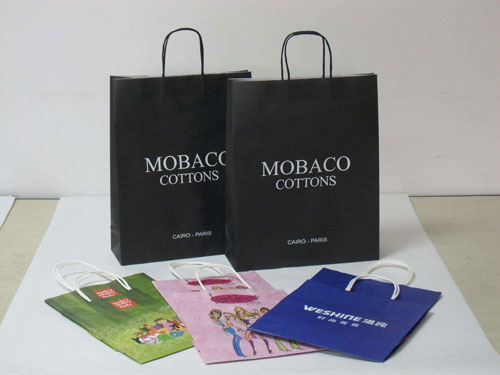 First, because the paper bag printing dampening solution is acidic, we all know that acid is very corrosive, not only will decompose the ink, but also damage the paper, so in order to maintain the gloss of the paper bag shopping bag, the first is to improve the printing wetting agent, Optimize acid and base without affecting.
Second, we all know that adding some adjuvants to the ink to help improve the gloss of the paper bag does not really solve the problem. We know that adjuvants can solve many of the problems we encounter in printing, but they also bring a lot of problems and affect the gloss of printed matter. This is one of them, so the principle of appropriateness must be followed when adding adjuvants.
Third, the unreasonable ink ratio will also affect the gloss of paper bag printing. If there are more inks, it is easy to form oil-in-water. When the water is dry, it will show that the ink is scarce, and the amount of ink can not be reached. Naturally, your printing gloss Degree will not be ideal.
Fourth, incorrect equipment adjustment will also have a great impact on the surface gloss of paper bag shopping bags. Everyone knows that printing is actually very simple, that is, to eradicate their control of the surface of the printed matter and form an ink layer. If the ink layer does not meet the standard due to machine reasons, it may cause low gloss on the printed surface.
For more information about kraft paper bag, please pay attention to sinceyoung, if you have any comments on our information, welcome feedback