Oil proof paper bag characteristics
Food-grade oil-proof paper bags have gradually become the mainstream packaging products in the packaging industry because it not only has the crisp appearance of paper bags, no white pollution hazards and merchants can print their own unique appearance and LOGO on paper packaging to make their own The product can leave a unique impression and advertising effect for the user. The raw material of the food greaseproof paper bag is the greaseproof paper. We all know that the general paper bag packaging is very easy to wet, unlike the plastic bag, the outside is wet, and the things inside are fine. And paper bags are much worse in terms of waterproofing. The appearance of food greaseproof paper bags has completely changed the defect of paper bags. Since oil-proof paper bags can quickly replace plastic bags, it is not only because of its ability to prevent oil, but also that food-proof paper bags have 80% of plastic bags. The performance of the food greaseproof paper bag has a certain waterproof performance.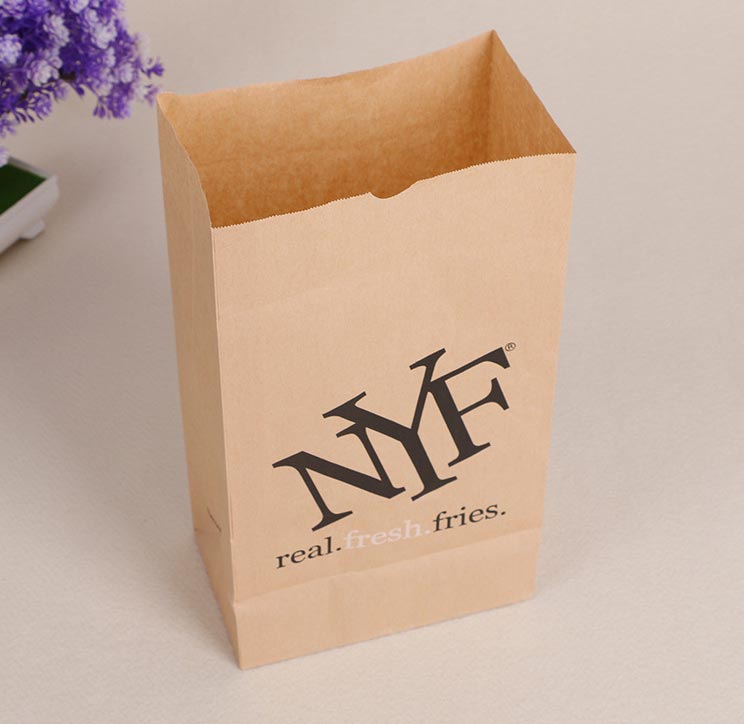 Waterproof means that the plastic film inside the food greaseproof paper bag can block water vapor from passing through the paper bag. When the film molecule does not contain a hydrophilic hydroxyl group or a carboxyl group, it is considered to be excellent in water repellency. Water repellency varies greatly with temperature. The water repellency of the film is suitable for all meat product packaging. If the product moisture is transmitted from the inside of the packaging film in the form of water vapor, or the product absorbs water vapor that has penetrated from the outside, the flavor, texture, and content of the product may also change. In particular, it is important to package dry sausages with little water content and to prevent the natural loss of quantitative products.
For more information about kraft paper bag, please pay attention to sinceyoung, if you have any comments on our information, welcome feedback