Unique storage box made of kraft paper
Kraft paper packaging has been very popular in the market in recent years, and kraft paper products have also been favored by many people in the market. Some young people who like to be independent and have a love for the simple and retro style of kraft paper products.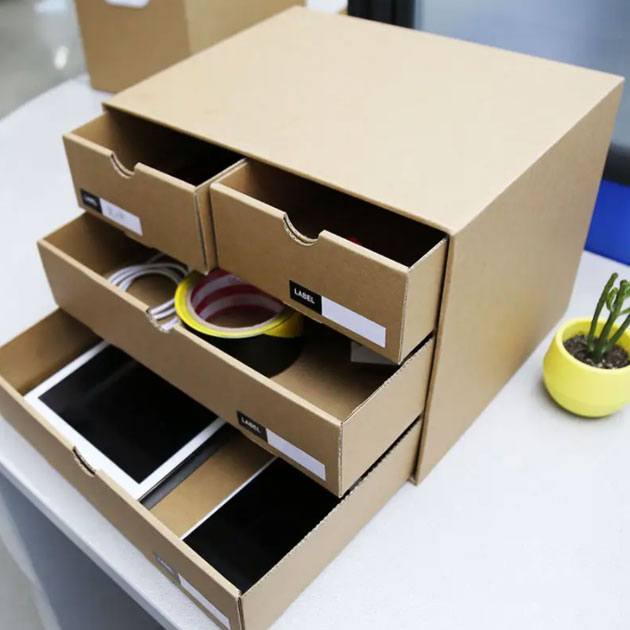 Storage boxes are almost every urban young person's necessities of life. In this era of pursuit of individuality, kraft paper storage boxes are undoubtedly an excellent carrier to show individuality. This storage box made of New Zealand kraft paper has a quaint atmosphere in color, angular lines, and a pull-out design. A kraft paper storage box full of history is worth showing off for everyone some time.
Observe the kraft paper storage box, which has a three-layer pull-out structure, and each pull-out box has a semi-circular opening for easy opening and storage.
On the first floor, there are two pull-out boxes on the left and right, and the semi-circular open handle is just big enough to accommodate some trivial sundries, which is very user-friendly. The middle and lower two become two lattices, and these designs are modular and can be dismantled by distribution, and the size of the square box can be adjusted according to your own needs and preferences.
New Zealand kraft cardboard is a kraft cardboard with high wood pulp content. It has very good stiffness and toughness. The biggest advantage is that it has a very high burst resistance.