Baking packaging wooden box is an environmentally friendly and healthy packaging method
Now the baking market is doing better and better, and the baking packaging wooden boxes are constantly being updated. The development is changing, and the needs of customers are also changing. Now the needs of customers are very different. Of course, our products cannot meet all the needs, which requires a longer time of accumulation and running-in. For example, a customer complained to me recently, saying that they just want to test whether the product can be used, and if they want to try it first, the quantity will be relatively small. Can you please ask us to produce fewer samples first.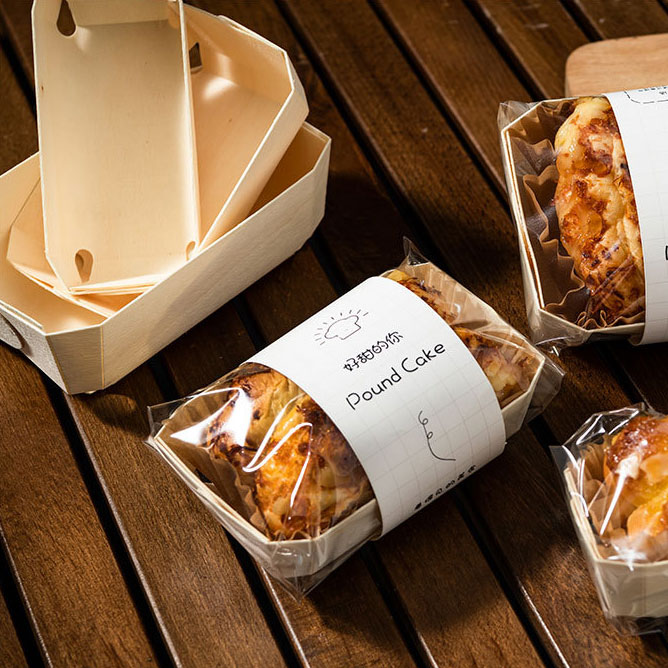 Similar problems often arise. Now that the foam and plastic problems are getting more and more serious, many people are looking for a more environmentally friendly and healthier packaging method for their food packaging. Wooden packaging boxes have also attracted more and more people's attention. It's just that any relatively new thing needs a process when it replaces the original thing. After all, the characteristics of wooden boxes are different from other materials, for example, they cannot be made into random shapes and colors like plastic.
So what should we do with the new packaging that may be suitable for you?
Baking packaging wooden box
First of all, contact the sales staff to explain in detail the purpose, shape, size, etc. of the required packaging. If there are pictures and design drawings of other materials, they are good reference materials.
Secondly, the business staff will inform whether it can be produced. If it can be produced, the sales staff will tell you the required mold fee. After we receive the mold fee, we will generally arrange free proofing, but the freight is still borne by the customer. If it is not possible to produce, we will also inform the customer of the specific reason.